I had the most stressful 2 weeks of my life previously and I just need to take a break. So last Sunday, Hubby took us out to the mall and offered to take care of Natalie so I could have a 1 HOUR BREAK. Yeah, when you're a mom, that's all you can get. One hour break each week. Unfortunately, I left my phone at home so after leaving them at the playground I had to be back soon because they have no way of contacting me in case something happens.
As I was on my one-hour-break-turned-15-minute-break, I saw a newly opened dessert place at Clamenti Mall. I was hoping to take some sweet time at Starbucks but it was on the 3rd floor and my Daddy and daughter team was on the 5th floor so I wanted to find a spot closer to where they were. Then I saw Bingsu!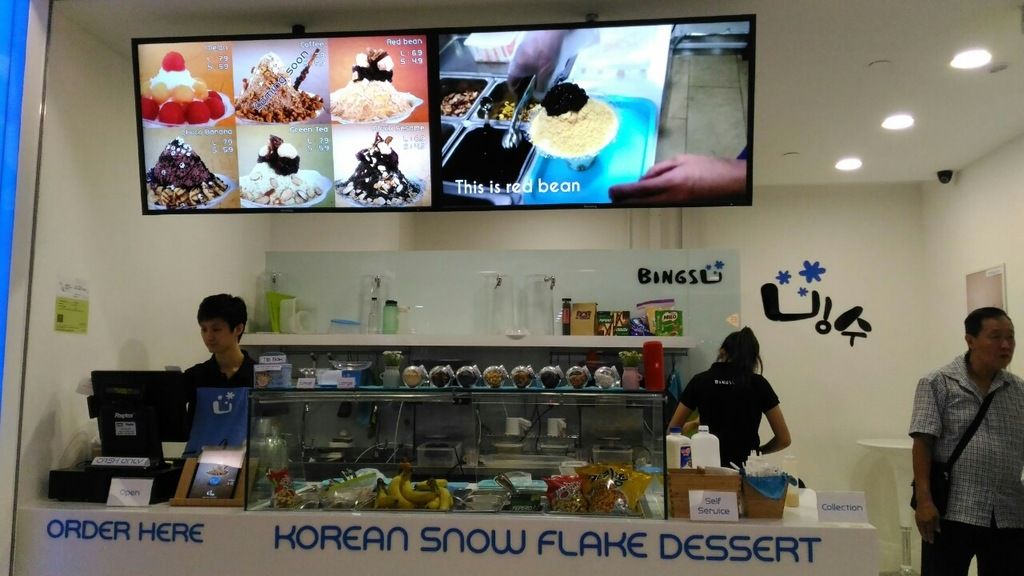 Bingsu is a Korean dessert. If you remember my recent post on Ice Flower Korean Cafe, this is the same iced dessert they offer. It's a famous dessert in Korea that we can relate to Halo Halo in the Philippines or Kachang in Singapore.
So here's what I think of the place.
Interior. I was going to stay at Bingsu but they only had cocktail tables and nowhere to sit. I'm not sure with you but I don't think I'm eating my iced dessert in haste so I need a chair! I think they should change the whole idea because people will be coming here to eat and stay awhile. People won't buy there and take it away while strolling in the mall. I don't think so. Customers would buy and eat it immediately so they need a place to stay.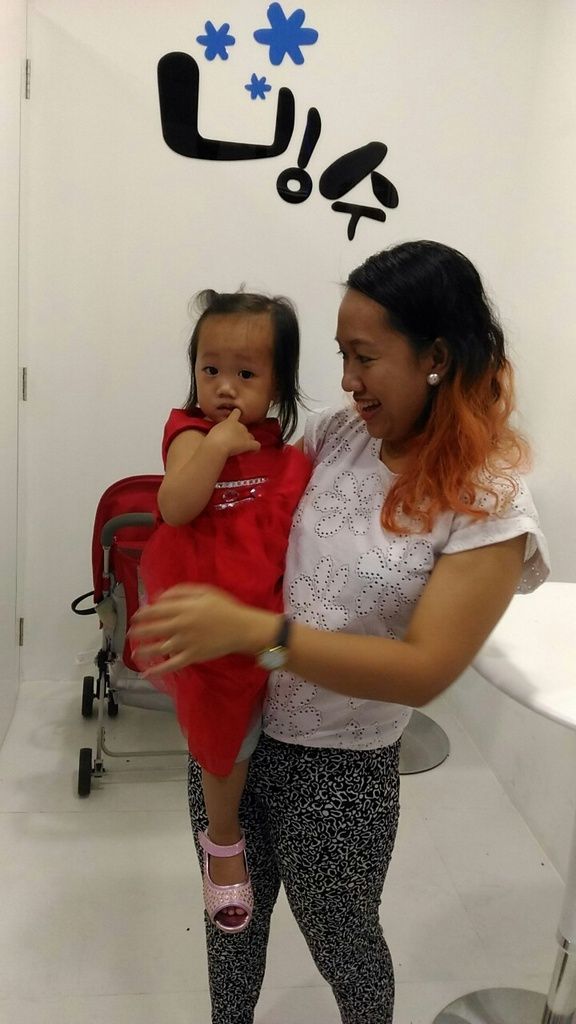 Staff. Since they are new, I think they should be a bit more lively or inviting. They are hardly noticed because it's just a very small space. Oh, probably the reason why they didn't put chairs. I don't know. Maybe. I think they should create some noise. Do some free taste. Have someone outside the store to say hi to the passers by, etc.
Taste. It was just as expected. There were only about 5 flavors offered. We went for Choco Banana. I am afraid to try the other flavors. Well, glad we went for something more familiar because we absolutely enjoyed it!
Price: Regular size is around S$5.90 and Large is $7.90. I'm not so sure about the price but it is somewhere along this. Large was definitely good for sharing.
Do you have  a favorite desserts place?